Κορυφή της Σελίδας
ad notam
'Mirror TV' specialists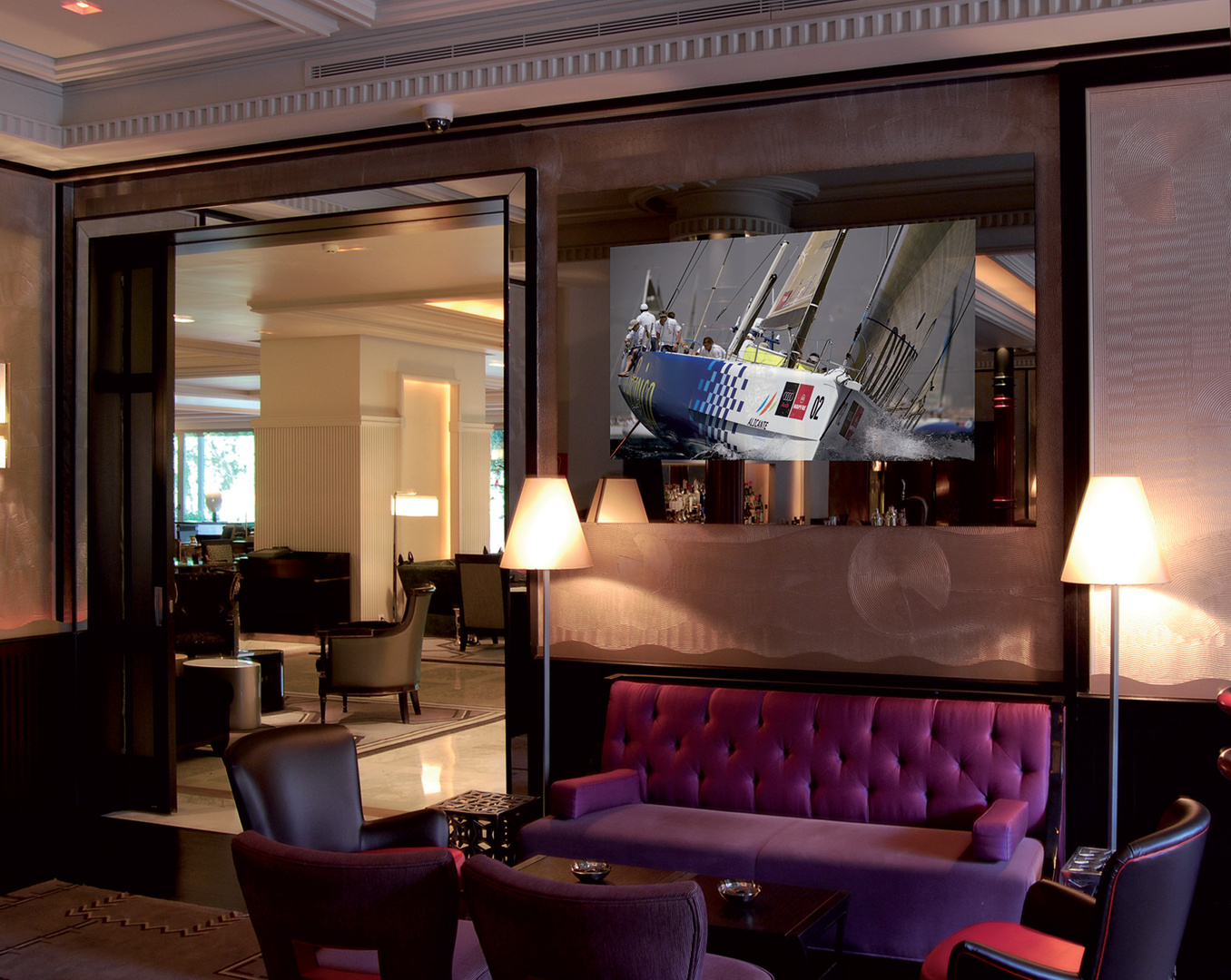 Manufacture and integration of LCD/LED technology with glass and mirrors is the specialty of German technology manufacturer ad notam.
The company invented so-called Mirror-TV Technology more than eight years ago, and is an undoubted leading world authority in this market sector.
The company has comprehensive know-how in all aspects of Mirror-TV technology and its components. The business philosophy is to be a rliable supplier with short delivery cycles, while meeting customer-specific wishes with respect to glass dimensions and LCD/LED sizes, for special individual projects up to 108 inch diagonal size - made in Germany. Thanks to accumulating years of experience and knowledge of both elements, these specialists are able to work with leading international OEM furniture manufacturers from all sectors in the creation of multimedia furniture. This was also why the Fraunhofer Institute chose to work with ad notam in developing the 'hotel of the future' and research future trends in the hotel segment.
When designing the Mirror Image system ad notam concentrated primarily upon customer requirements, with the result that the system is adaptable for all applications and any design and can be individualised upon request.
There are almost no limits to the design options.
Advantages of the MIRROR IMAGE system:
The remote control transmitter signal is the only thing to penetrate mirror's reflective layer;
Frameless LCD/LED to the rear face of the glass using patented magnetic fixture;
Low-voltage power supply suitable for use in wet rooms;
When switched off, the Magic Mirror technology remains completely hidden behind a homogeneous mirror surface.
Publication: innovation of interior / the cologne Fair Forum for Architects, Designers and Product Developers, May 2011